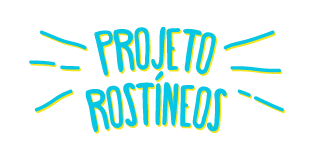 Few weeks ago, I was thinking about a way to get some money and also learn new illustration techniques, so, I made the 'Projeto Rostíneos' (something like 'Tiny Faces Project' in portuguese). People asked me to draw their faces with their valentines and pets. It was a great experience to me as illustrator and makes me feel so happy after all the positive feedbacks.
I wish you enjoy this cute work. :)

Há algumas semanas, eu pensei em uma maneira de conseguir algum dinheiro e também aprender novas técnicas de ilustração, então, criei o 'Projeto Rostíneos'. Pessoas me pediram para desenhar seus rostos com seus respectivos namorados(as) e bichinhos de estimação. Foi uma grande experiência para mim e me senti muito feliz após todos os feedbacks positivos.
Espero que gostem desse projeto fofo. :)